robocowboy
Oh hey, look. A painting! Click the image to find out what else is on that canvas.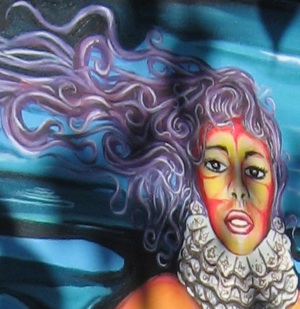 WARNING: To say this is not safe for work would be an understatement. Not safe for work, mind, etc. You cannot unsee this, even if you tear your eyes out.
If you're crazy enough to want to see it,
here's the full-res original image
, or some
highlights from the canvas below
. The artist shooed me away before I could get a "better" shot of it.
Aaaaaaand now... you probably need a unicorn chaser. Here, see
the adorable man
I bought a t-shirt from. Isn't he the best?
So anyway, HELLO FROM NOO YAWK CITAY